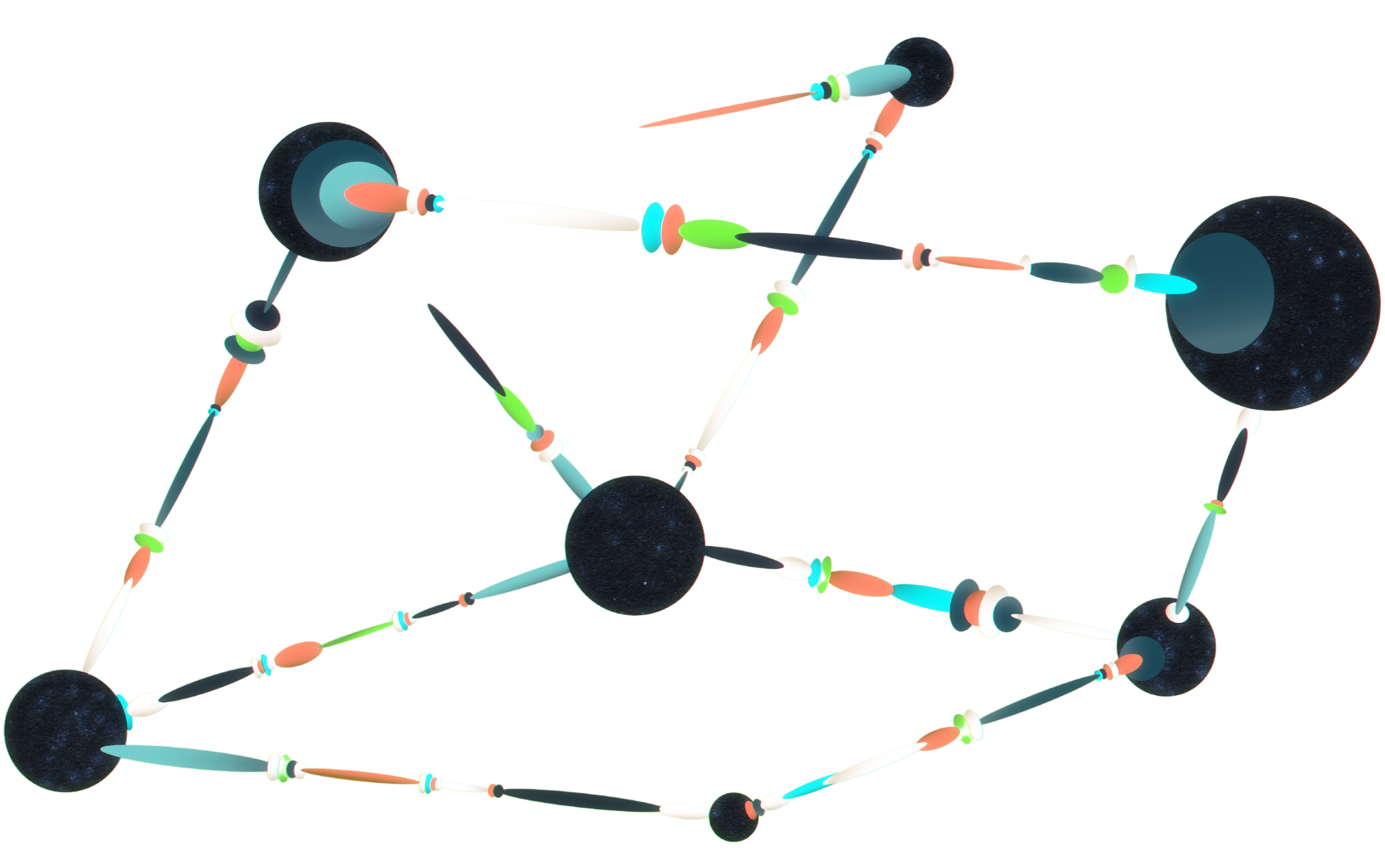 Reliable data are an important basis for better contributions to the conservation of global biodiversity. We make them accessible.
Learn more
Working with data
Through our partner community we offer access to useful services and tools for handling biodiversity and environmental data. A selection.
Research data management
Search data repositories, submit own data and create data management plans according to community standards.
Select service
Manage research data with GFBio
Data visualisation and analysis
Online environment for georeferenced data and the creation of biodiversity maps
Analyse data
Online environment for georeferenced data
Data standards and more – our specialist information
Access to standards, protocols and formats for data exchange used in our network, and other technical documentation
Browse wiki
Cooperations
Interested to become involved? As an NFDI consortium we learn from and cooperate with the professional community – get in touch with us.
Initiate request
Use Case Projects
Working with and for the community: Around 20 use cases from the biodiversity professional community – the NFDI4Biodiversity Use Cases – help us to develop data management solutions that are actually needed.
Research Initiative for the Conversation of Biodiversity (FEdA)
NFDI4Biodiversity supports the professional archiving of data in the BMBF-funded Research Initiative for the Conversation of Biodiversity (FEdA). The cooperation with the projects is organized via the established processes in our helpdesk.
Events
We organise own events and contribute to community meetings. If you are interested in a summer school, special trainings, workshops or a project presentation, please send us an enquiry via the contact form.
Location: Universität Bremen, Hörsaal 1

Organiser: NFDI4Biodiversity, DataPLANT, NFDI4Health, NFDI4Microbiota

Language
English

About
Data-driven decisions in the life sciences have an immense impact on the well-being of humans and the environment, as well as on the development of research directions. Therefore, using best practice examples, experts from different areas of life sciences will discuss the importance of data-based decisions. Expect an in-depth discussion on the challenges and benefits of cultural change related to research data governance, Open Science and FAIR principles, and their impact on the daily life of every individual.

The event is part of the Love Data Week 2023.

Panelists
Dr. Barbara Ebert (NFDI4Biodiversity), Prof. Dr. Konrad Förstner (NFDI4Microbiota), Björn Usadel (DataPLANT), Prof. Dr. Dagmar Waltemath (NFDI4Health)

Moderation
Dr. Kerstin Elbing (VBIO)

Please note: The workshop date has not yet been finalized - it will be held on March 6 or 7, 2023. Please keep an eye on this entry; the date will be set shortly.

About
The workshop intends to bring together scientists from various disciplines and ↗ NFDI consortia such as NFDI4Biodiversity with database researchers to discuss real-world problems in data science as well as recent big data technology. The workshop will consist of three parts: inspiring invited talks from international experts, presentations of accepted workshop papers (see call below) and concrete working groups on challenging subjects.

Workshop Organizers
Andreas Henrich, Universität Bamberg
Naouel Karam, Fraunhofer FOKUS & InfAI e.V. (NFDI4Biodiversity)
Birgitta König-Ries, Friedrich-Schiller-Universität Jena (NFDI4Biodiversity)
Bernhard Seeger, Philipps-Universität Marburg (NFDI4Biodiversity)

Call for Papers
The importance of data has dramatically increased in almost all scientific disciplines over the last decade, e.g., in meteorology, genomics, complex physics simulations, biological and environmental research, and recently also in the humanities and social sciences. This development is due to great advances in data acquisition and data accessibility, e.g., improvements in remote sensing, powerful mobile devices, popularity of social networks, and the ability to handle unstructured data (including texts). On the one hand, the availability of such data masses leads to a rethinking in scientific disciplines on how to extract useful information and foster research. On the other hand, researchers feel lost in the data masses because appropriate data management, integration, discovery, analysis, and visualization tools are only rudimentarily available so far. However, this is starting to change with the recent development of big data technologies and with progress in natural language processing, semantic technologies and others that seem to be not only useful in business, but also offer great opportunities in science and humanities. Scientific workflows must be realized as flexible end-to-end analytic solutions to allow for complex data processing, integration, analysis, and visualization of Big Data in various application domains. For the workshop, we are particularly interested in two aspects of these topics: First, how can tools support the achievement of the FAIR principles? And second, what contributions can the database and information systems community make to the conceptualisation and implementation of Germany's National Research Data Infrastructure NFDI?

See detailed information on topics of interests, important dates and submission guidelines at the event page linked above.

Language
English

Vorkommensdaten aus unterschiedlichen Quellen, darunter Citizen Science, Fachgesellschaften und Museen, sollen gemeinsam visualisiert und erfahrbar gemacht werden – das ist die Vision hinter dem Lebendigen Atlas Natur Deutschlands (LAND), an dem in NFDI4Biodiversity gearbeitet wird.

In unserem Workshop am 30. und 31. März 2023 in Leipzig möchten wir das Vorhaben vorstellen und die Community dazu einladen, den Atlas mit uns zusammen weiterzuentwickeln. Der Workshop ist offen für alle Interessierten.

Organiser: Biodata Mining Group, Universität Bielefeld

Der Workshop (20. April 2023, 14-17 Uhr) widmet sich der Vorstellung von BIIGLE, einer webbasierten Software für die Bild- und Videoannotation, die die kollaborative Forschung an großen Datenbeständen ermöglicht. BIIGLE bietet dabei Werkzeuge für die manuelle und computergestützte Annotation, die Qualitätskontrolle und die Zusammenarbeit bei benutzerdefinierten Taxonomien zur Beschreibung von Objekten. Das System ist frei verfügbar und kann in Cloud-Umgebungen, einem lokalen Netzwerk oder auf mobilen Plattformen während Forschungsexpeditionen installiert werden. Neben einer allgemeinen Vorstellung der Software bietet der Workshop Raum für eine Hands-On-Session mit anschließender Diskussion.

Der Workshop ist offen für NFDI4Biodiversity-Angehörige und andere Interessierte. Erstere finden die Zugangsdaten im internen Projektbereich; Externe werden bei Interesse an einer Teilnahme gebeten, info@biigle.de zu kontaktieren.
News
See what's happening in the consortium and its network
Februar 2023: NFDI4Biodiversity ist Teil der Love Data Week
January 2023 – How can improved research data enrich the life sciences? Join the NFDI panel discussion in Bremen or via Zoom and find out.
Go to event page
Now online: Exciting Lecture on the Data in the Red List of Fishes
January 2023 – What is the role of data in the Red List of fishes – and what the potential of linking data in NFDI4Bio? The exciting presentation (in German) is now available on Youtube.
Watch video
Jobs
The NFDI4Biodiversity project has created around 25 positions for professionals in IT, bioinformatics, science management and administration across Germany. Currently advertised positions can be found here.
Sorry, no vacancies at the moment. Please check back at a later date or visit the NFDI job board.