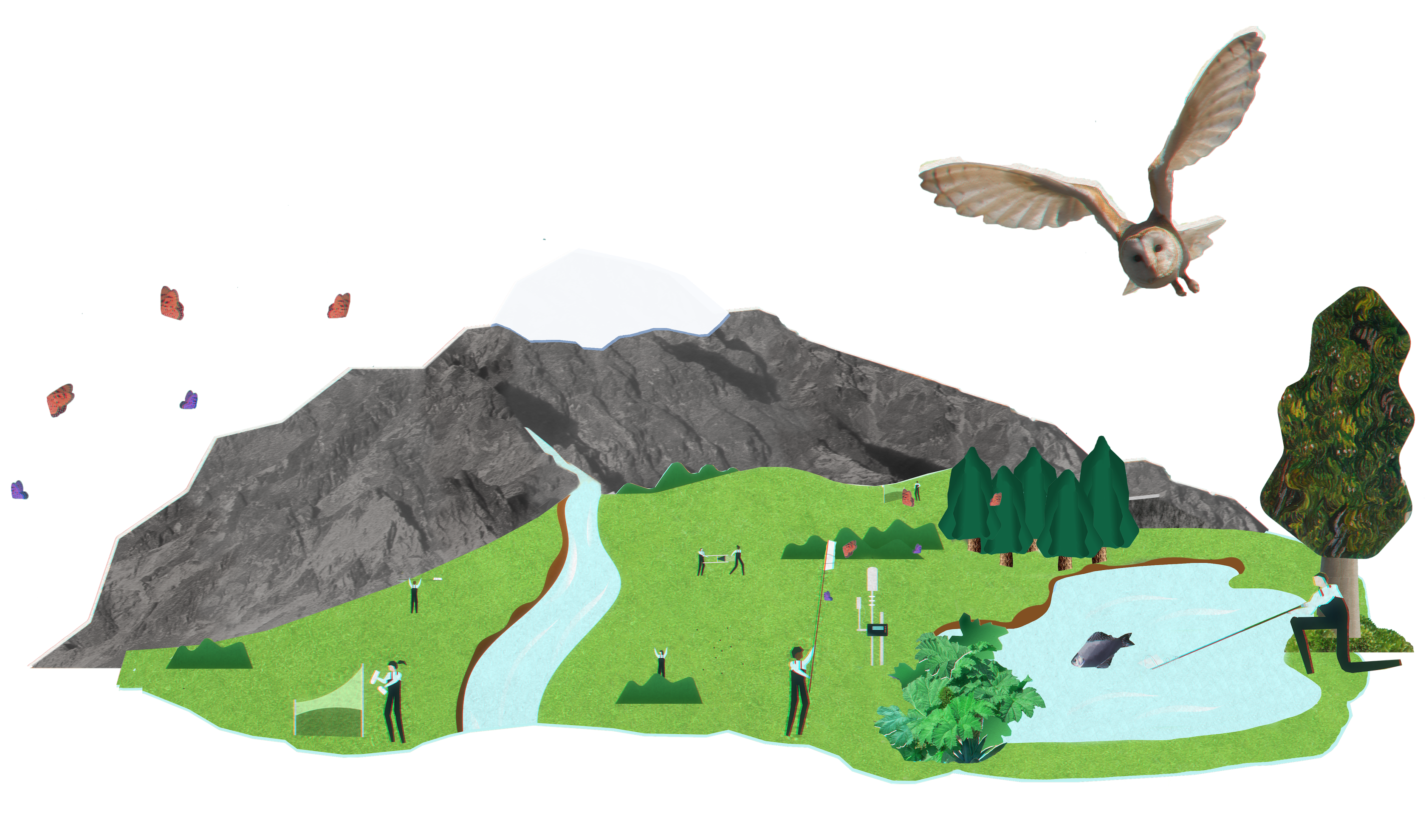 Reliable data are an important basis for better contributions to the conservation of global biodiversity. This knowledge is our motivation.
Learn more
Working with Data: Explore our Services & Trainings
Together with our partner organisations, we offer useful services and tools for handling biodiversity and environmental data and organise practical data management training courses.
Practical applications for working with data
Planning, harmonisation, archiving or annotation – we provide helpful services and tools for working with biodiversity data.
Explore services
Custom Trainings
Beginner's course or in-depth training, face-to-face or online: We design the training that suits you.
Learn more
Community pilot projects
What is the potential of NFDI4Biodiversity? Our 26 pilot projects, which we are implementing together with the community, offer exciting insights.
Browse projects
Events
We organise our own events or are guests at external happenings. If you are interested in a summer school, special trainings, workshops or a project presentation, please send us an enquiry via the contact form.
Cooperations
Interested to become involved? As an NFDI consortium we learn from and cooperate with the professional community. Get in touch!
Initiate request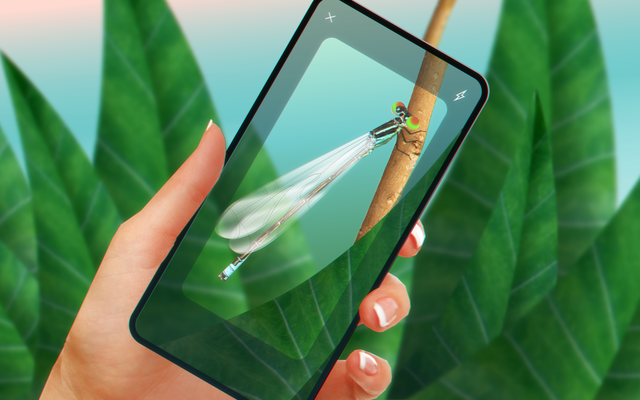 Our Use Cases
Some 20 use cases from the biodiversity community help us identify hurdles to data provision and collaboratively develop solutions.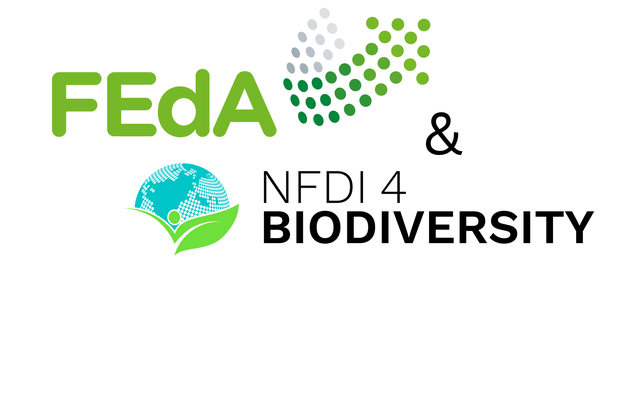 BMBF initiative FEdA
NFDI4Biodiversity supports the professional archiving of data in the BMBF-funded Research Initiative for the Conservation of Biodiversity (FEdA).
News
Project results, new publications, event announcements and follow-up reports, and much more - our news blog keeps you informed about news from the consortium. Do you have news that should appear here? Write a message to pr-team@gfbio.org.
Unser Partnernetzwerk
NFDI4Biodiversity wird von starken Partnerorganisationen getragen, darunter wissenschaftliche Einrichtungen, Forschungsmuseen, naturkundliche Fachgesellschaften, Naturschutzinitiativen und Umweltämter. In unserer Zitatserie erklären sie, warum sie sich in NFDI4Biodiversity engagieren.
Alle Partner
"Wir verfügen über 1,8 Millionen Datenpunkte zur Verbreitung der verschiedenen Libellenarten in Deutschland. Die sind derzeit aber über verschiedene Institutionen und Bundesländer verteilt. Wir wünschen uns eine Plattform, auf der auch viele andere mit ihnen arbeiten und aus ihnen lernen können."
Klaus-Jürgen Conze, Vorsitzender der Gesellschaft deutschsprachiger Odonatologen e.V. (GdO)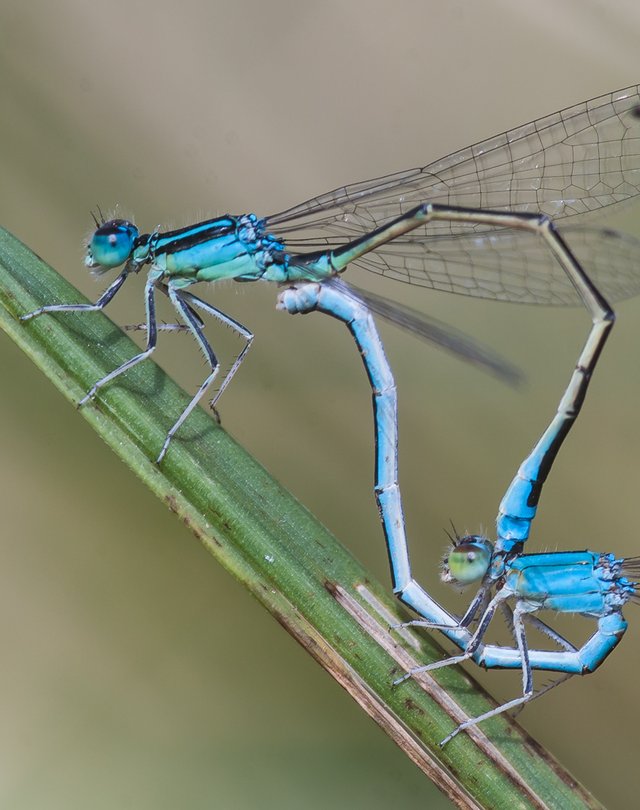 "Unsere Leidenschaft sind Karten und Geovisualisierungen. In NFDI4Biodiversity arbeiten wir an Visualisierungsansätzen, die es erleichtern, komplexe Daten besser zu verstehen – um so ihre Interpretationen durch Fachleute und die Kommunikation mit der Öffentlichkeit zu unterstützen. Unser Ziel ist es, den großen Datenschatz der NFDI4Biodiversity-Partner begreifbar zu machen."
Jana Moser, Leibniz-Institut für Länderkunde (IfL)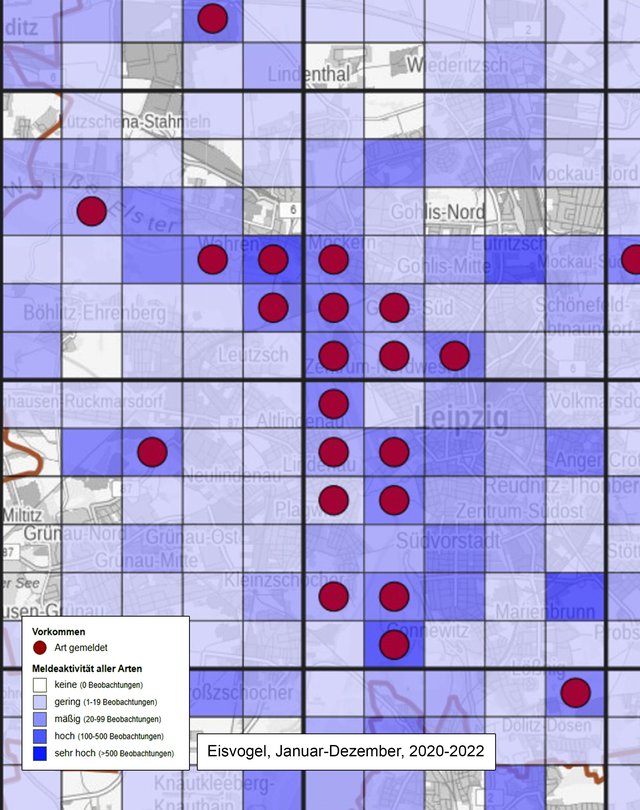 "An mehr als 150.000 Saatgutmustern aus etwa 800 Gattungen untersuchen wir die genetische Vielfalt von Kultur- und Wildpflanzen sowie die Prozesse, die zu ihrer Entstehung geführt haben. Dieses Wissen möchten wir einbringen. Die Forschung braucht diese Vielfalt an Daten, damit sie Herausforderungen wie den Klimawandel meistern kann."
Uwe Scholz, Leibniz-Institut für Pflanzengenetik und Kulturpflanzenforschung (IPK)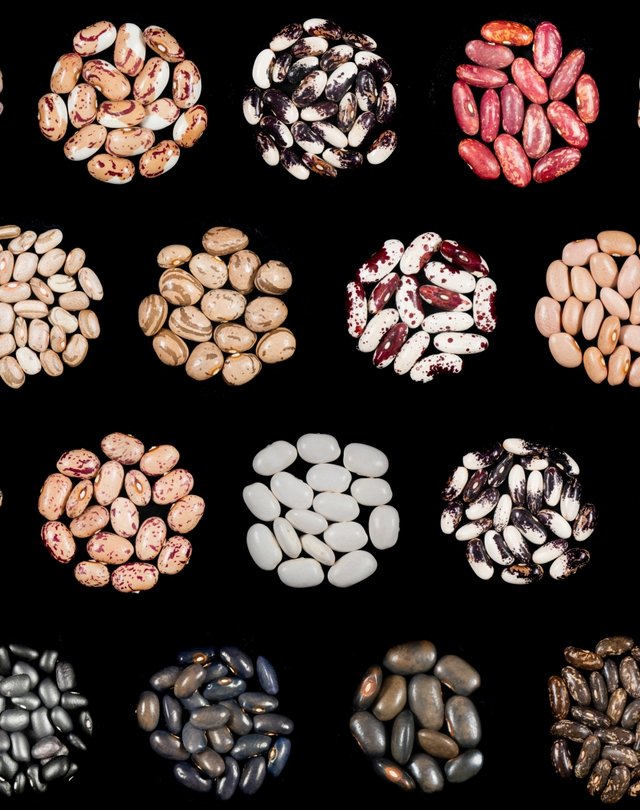 "Der Verlust der Biodiversität beschränkt sich nicht auf tropische Regenwälder, er trifft uns auch hier. Unsere Daten zu mehr als 8000 Tier- und Pflanzenarten können dabei helfen, diese Entwicklung nachzuvollziehen. Wir möchten deshalb daran mitarbeiten, den Zugang zu ihnen zu erleichtern – und so vielleicht auch anderen National-parkverwaltungen den Weg ebnen."
Jörg Müller, Stellvertretender Leiter Nationalpark Bayerischer Wald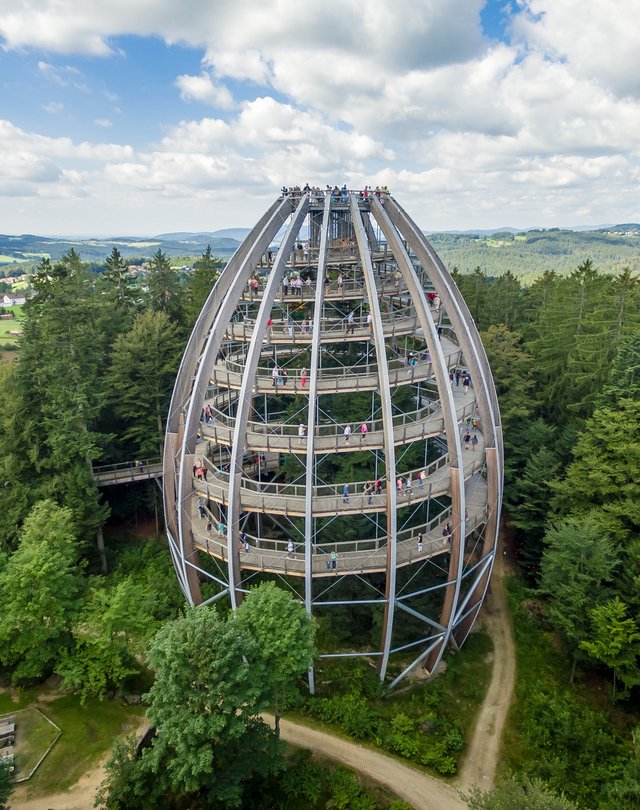 "Unsere Motivation ist, biodiversitätsrelevante Daten europaweit zu erheben, zusammenzuführen, zu analysieren und im Zusammenhang mit ihren Treibern zu interpretieren. Wir brauchen diese Daten, um die Folgen menschlichen Handelns für die Umwelt besser zu verstehen und Optionen für gesellschaftliche Entscheidungsprozesse erarbeiten zu können."
Mark Frenzel, Helmholtz-Zentrum für Umweltforschung (UFZ)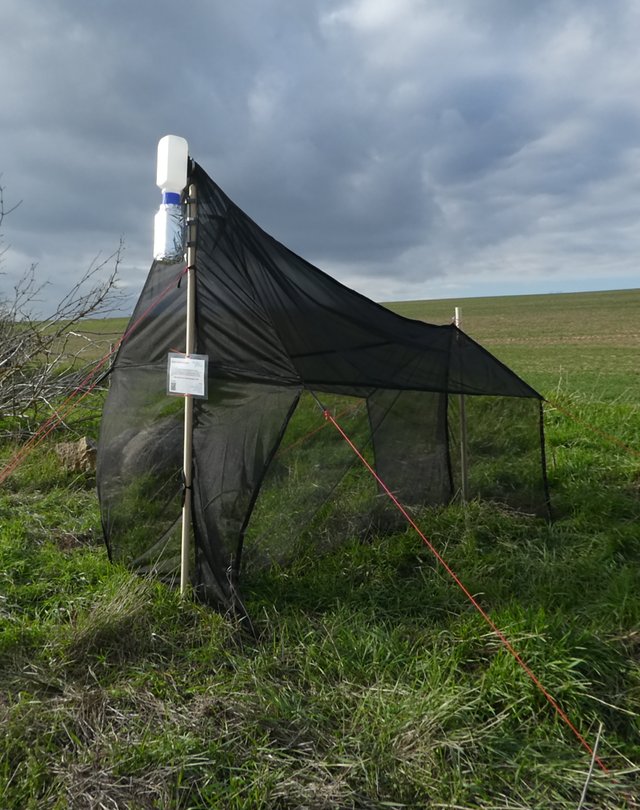 "Mit allein in Deutschland mehr als 1000 Arten sind Spinnen eine faszinierende Tiergruppe, die in fast allen Lebensräumen vorkommt. Für Fragestellungen in Naturschutz und Forschung bietet sie deshalb ideale Voraussetzungen. Wir arbeiten deshalb auf eine dauerhafte Lösung für die Datenhaltung von Fachgesellschaften hin – damit unsere Daten verfügbar sind und genutzt werden können."
Hubert Höfer, stellvertretender Vorstand der Arachnologischen Gesellschaft e.V.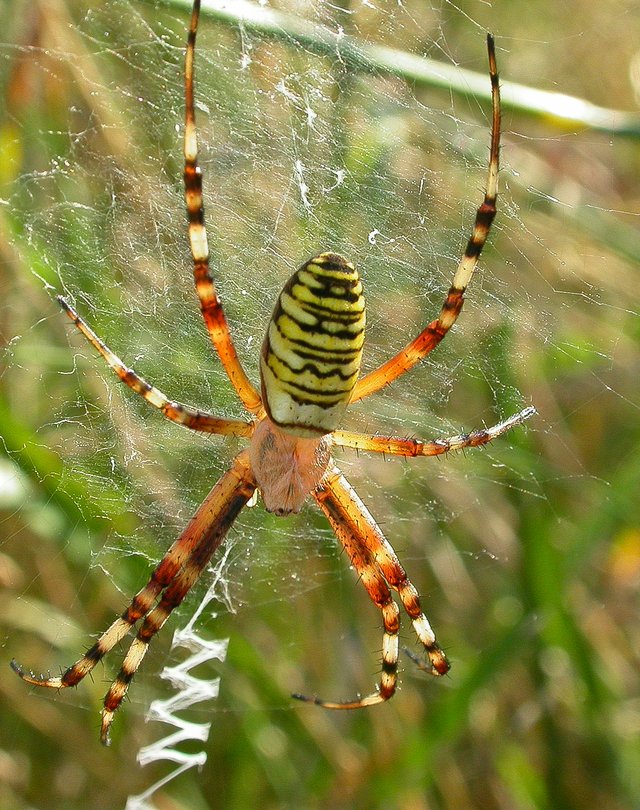 "Als seit 1995 tätige Fachgesellschaft für Fische verfügen wir über umfangreiche Daten zur Verbreitung von Meeres- und Süßwasserfischen. Dieses Wissen möchten wir teilen, und das unabhängig von Verwaltungs-grenzen und fischereilichen Interessen. Es soll denen zugänglich sein, die sich für den Erhalt der Artenvielfalt einsetzen – und damit auch für die Fischfauna."
Heiko Brunken, Vorstandsmitglied der Gesellschaft für Ichthyologie (GfI)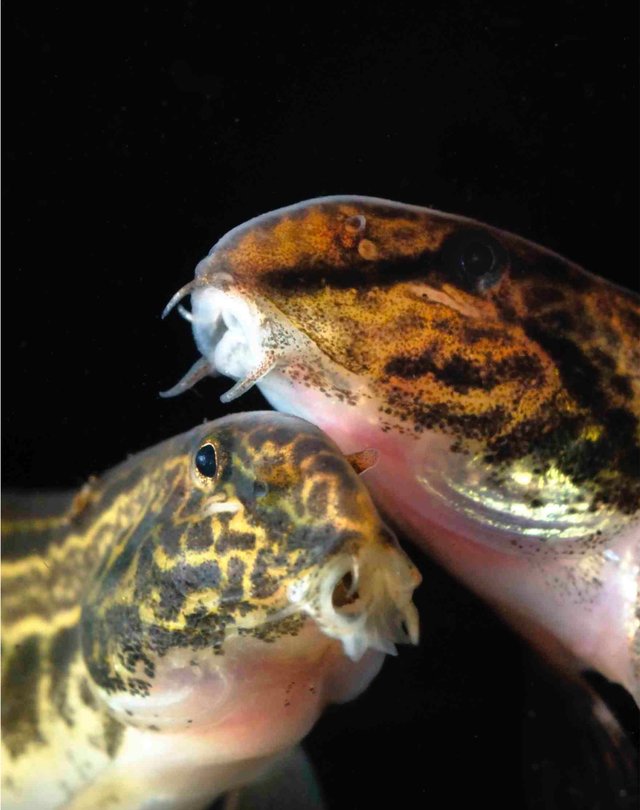 "Das Museum für Naturkunde Berlin erforscht als global agierendes, interdisziplinäres Forschungsmuseum an mehr als 30 Millionen Sammlungsobjekten die Entstehung der Erde und des Lebens – in aktivem Dialog mit der Gesellschaft! Für die Entwicklung der NFDI bringen wir Wissen, Expertise und unsere Netzwerke über verschiedene Fachgruppen ein."
Jana Hoffmann, Co-Leiterin Forschungsbereich Zukunft der Sammlung am Museum für Naturkunde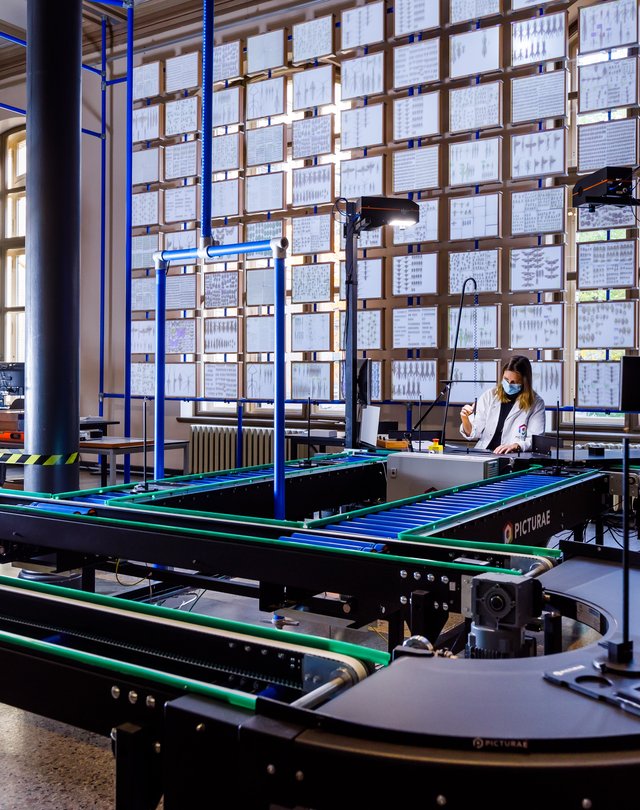 "Wie wirkt der Mensch auf Naturräume ein, etwa durch neue Siedlungsgebiete? Wo sind die Böden versiegelt – und seit wann? Zu wissen, wie sich Landnutzung und Landbedeckung in Deutschland darstellen und verändert, ist eine wichtige Grundlage für die Biodiversitätsforschung. Wir möchten diese Daten über die Integration unseres IÖR-Monitors einbringen."
Gotthard Meinel, Forschungs-bereichsleiter am Leibniz-Institut für ökologische Raumentwicklung (IÖR)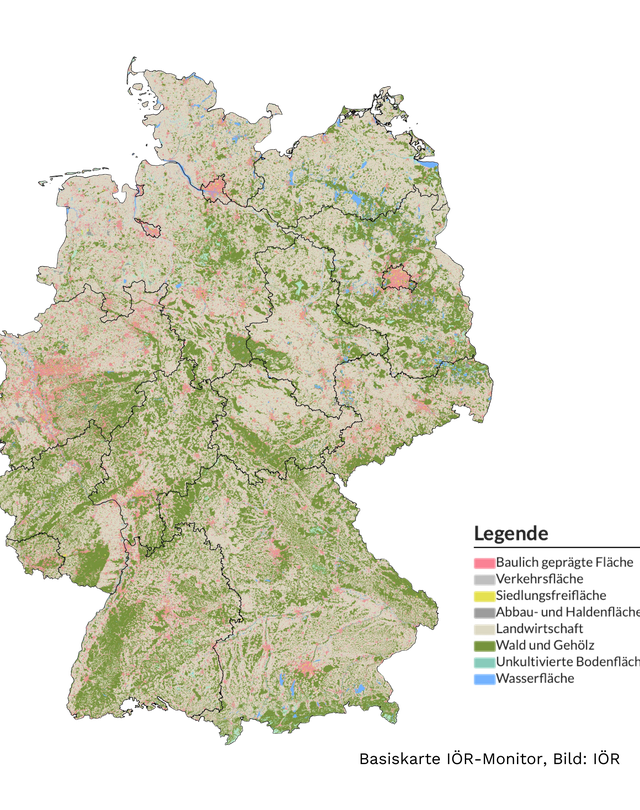 Zenodo & News-Mailingliste
You want to stay up to date about publications, news and event announcements from the consortium? Then visit our Zenodo Community and subscribe to our mailing list.
Zenodo Community
Talks, posters, presentations and much more: In our Zenodo Community you will find numerous publications from the consortium.
To Zenodo
Mailing list
Sign up for our mailing list to stay up to date on project news.
Jobs
The NFDI4Biodiversity project has created approximately 25 positions nationwide for professionals in IT, bioinformatics, science management, and administration. Currently advertised positions can be found here. You can find more open positions on the NFDI page.
Sorry, no vacancies at the moment. Please check back at a later date or visit the NFDI job board.